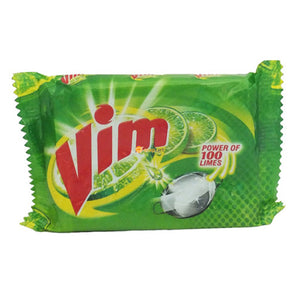 Product Description:
Vim bar, with the power of 100 limes removes tough stains and gives a pleasant cleaning experience with its refreshing lime fragrance.
Provides a superior & faster clean than a laundry soap while removing tough stains & even soot. Also, Vim bar is better and faster on all types of kitchenware.
Source: www.ustore.lk