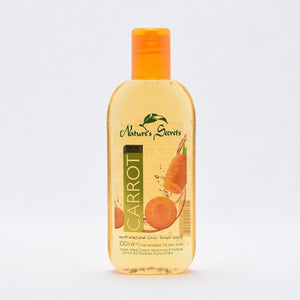 Product Description:
Rich in scientifically proven natural anti-oxidants, it's your secret to discovering the natural beauty of your skin and gaining fresh radiance.
Revitalize your skin, restoring essential moisture and preventing dryness.
Contains Carrot extract with all natural vitamin A and skin beneficial anti-oxidants.
Skin Friendly at pH 5.5-6.0 and 100% soap free. Give your skin a 'younger age'.
Source:  www.nbc.lk