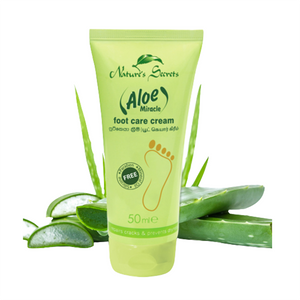 Product Description:
 Heals cracks and soothes feet. Prevents itchiness and drying of feet. Eliminates unpleasant foot odours. Visibly reduces dry skin on legs.
Aloe Vera in this cream soothes, moisturises and nourishes the skin, leaving your feet smooth and healthy. Directions: Apply on feet and legs.
For best results, use daily for a minimum of 2 weeks.
Source: www.nbc.lk