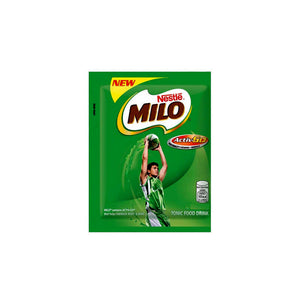 Product Description:
A granular, porous, brown powder with a sweet malty chocolate flavour. MILO is classified as a Supplementary Drink Base in R-9 of the Australian New Zealand Food Standards Code.
Features & Benefits: 4.5 Health Star rating Low GI - GI 36 - low (made with reduced fat milk) GI 39 - low (made with skim milk) Source of protein 8 Vitamins & minerals When prepared as directed UTZ certified.
                                       Source: https://www.google.com