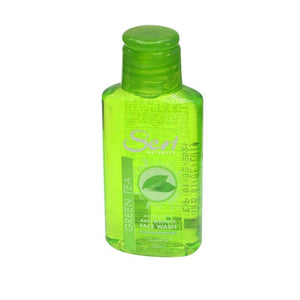 Product Description:
Green tea has a number of properties that help you achieve a young face.
Green tea extract is naturally rich in antioxidants, which has a cell-protecting function as well. It's a strong antioxidant effect that protects the skin from the damaging effect of free radicals.
The anti-oxidants, polyphenols, slow down the development of signs of aging.
Since green tea extract helps to inhibit collagenase, the topical use of green tea helps to promote the health and quantity of collagen, thereby maintaining a firm and elastic skin.
The overall appearance of your face is improved along with complexion with Green tea.
       Source: www.serinaturals.com
---