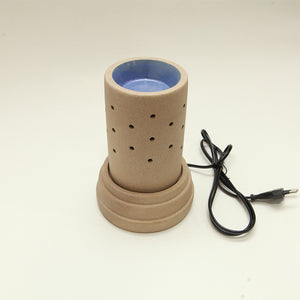 Product Introduction:
CITRUS herbal mosquito  repellent is manufactured with 100% virgin citronella oil. The oil is specially oven blended and filtered with special technology in order to provide protection for  8 to 12 hours. CITRUS herbal mosquito repellent can be applied on ages over 6 month & upwards. The lotion provide protection against dengue and other mosquito borne diseases. Please read the directions of use thoroughly and if issues arise, feel free to question your local pharmacist or public health officer. This product is available in both 50ml and 100ml variants.
Aroma Diffuse Burner
The aroma diffuse burner can be used to protect yourself and your children at home. Start by adding around 25ml of water to the diffuser and a few drops of CITRUS herbal mosquito repellent . A bulb or a candle should be placed underneath the burner. Please keep it around 20-30 minutes within a room to diffuse and repel mosquitoes . In an open area, use continually or as you desire.