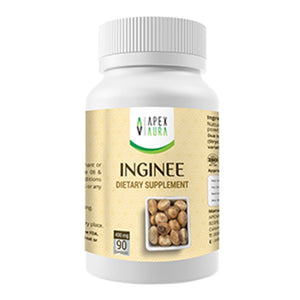 Helps protect kidney.
Helps protect liver.
Helps lower blood sugar level.
Helps for weight management.
Helps improve digestion.
Helps reduce the risk of formation of bladder stones.
An effective remedy for chronic diarrhea.
An effective remedy for jaundice.
Improves skin tone.
Helps fight against the cancer cells.
Helps detox your body.
Helps slow down cell aging.
Supplement Facts

Serving Size -1 Capsule
Servings Per -Container 90 Capsules
Ingini Powder- 400mg
* Take 1 capsule per serving up to 3 capsules per day or as directed
Delivery Time- 1 Day Notice Required.