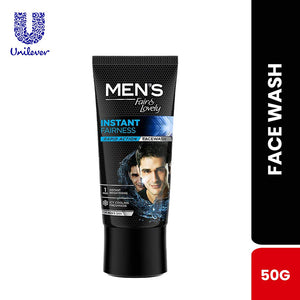 Product Description:

Glow  Handsome Instant Brightness Cream is the perfect addition to a mans skincare routine. In your busy day, youre exposed to harsh elements all the time, especially the Sun and Pollution. This exposure can cause dullness and dark spots on your skin. Understanding these challenges that Men have to face, our international experts have designed this face cream for MENs skin  Glow  Handsome Instant Brightness cream. Its clinically proven formula uses Rapid Action Technology with multivitamin boost  UV Filters to give you 5 benefits Sun Protection against UV rays, Instant Brightness for glowing and even tone skin, Skin Clarity by reducing dark spots  marks, Oil  Sweat reduction, and longlasting freshness​ This product is dermatologically tested and is safe for daily use as it contains no bleach and bleaching agents. So, if you want a bright look thats protected in the Sun, get your pack today And remember to look for Glow  Handsome logo on the pack when you buy.
How to Use
For best results use twice daily, after washing your face with Glow  Handsome Instant Brightness Facewash.
Source: www.ustore.lk