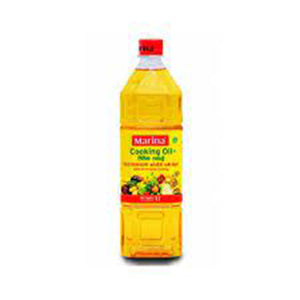 Product Description:
Marina Cooking Oil

 is an Edible Vegetable Oil manufactured from physically refined Palm Olein which is derived from palm fruit.

Marina Cooking Oil is an extremely stable, cost effective deep-frying oil that lasts longer in your fryer, improving end-product yields.

The high-quality cooking oil contains a rich natural source of the palm fruit, which is hygienically processed and packed under stringent international quality control standards to retain freshness and quality always.
Source: www.marinafood.com