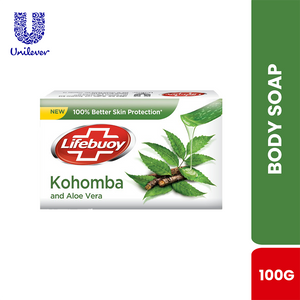 Product Description
Key Features
Infused with the power of neem and aloe.
Contains antibacterial properties which provides a natural germ protection to your skin.
Aloe helps reduce inflammation in rashes and provides a natural protection for dry skin

How to use?
Lather between hands with water and apply generously to face and body. For everyday use.
Neem is known in India for its antibacterial properties. Its natural germ protection formula washes away germs to provide 100% better skin protection. Its unique fragrance blends the power of Neem to give you a refreshing shower and provides naturals germ protection to your skin.
                                               Source:  https://www.ustore.lK